Microform recognises the benefits of working in partnership with other companies and organisations where necessary. We are proud to feature below some of the collaborations we have undertaken.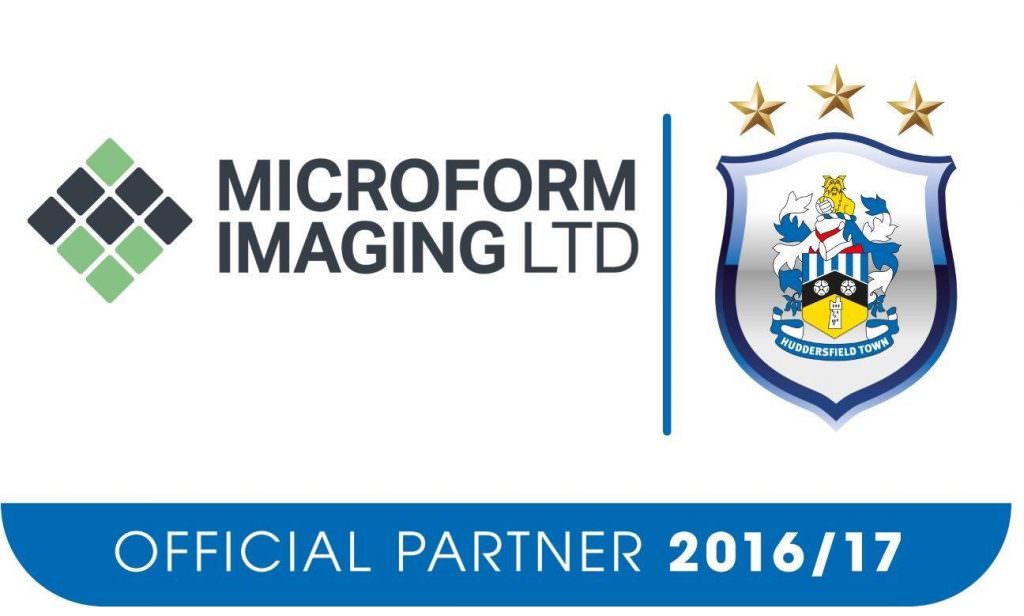 Huddersfield Town Football Club
We are proud to be part of Huddersfield Town Football Club's #HuddersfieldHundred commercial partnership strategy and official club partner. View the great work we are doing with the club by clicking the link below.
Local BMD
We are delighted to be in partnership with Local BMD, the leading online birth, marriage and death index resource in the UK.
There are a growing number of register offices who have been working with their local family history societies to place their birth, marriage and death indexes online under the banner of the Local BMD Project.
Links to the individual regional BMD websites can be found on the Local BMD Project. The software used in the Local BMD websites is available, at no cost, to any register office that wishes to place their indexes online.
Eastman Park Micrographics Inc.
Microform Imaging are UK distributors for the full range of the highly respected Imagelink microproducts and consumables.
Eastman Park Micrographic was formed in April 2011 upon the purchase of the micrographic business from Eastman Kodak Company.
The purchase included the worldwide customer base for equipment, film and services, exclusive worldwide distribution rights for Kodak microfilm manufactured microfilm and ongoing rights to manufacture and sell former branded Kodak micrographics equipment.